Mark Fino: No Asylum in Japan for Evangelist Threatened in Bangladesh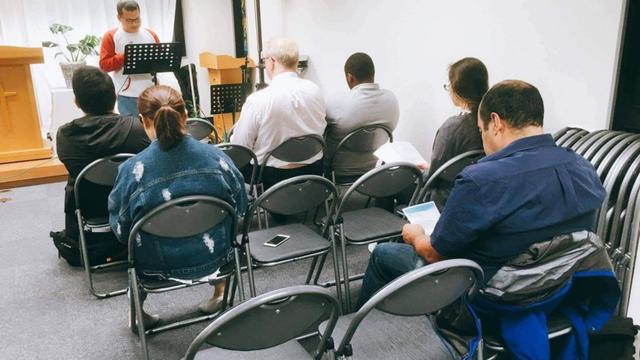 The persecuted Bangladeshi Christian preacher and blogger was denied refugee recognition—as it happens to many in Japan.
by Tom Eskildsen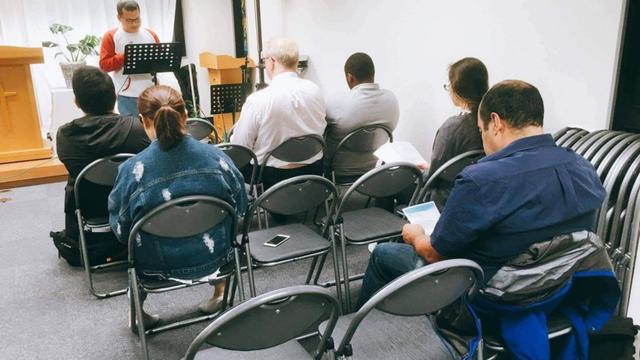 The immigration authorities of Japan rejected the asylum application of Mark Fino, a Christian evangelist, blogger, and convert from Islam, who left his home country of Bangladesh due to death threats from Muslim extremists and being forced to marry a Muslim woman.
"You have converted to Christianity by giving up the religion of Islam, which is a great crime according to Muslim law, punishable by death," said the letter he received from Harkat-ul Jihad Bangladesh.
Christians are a tiny minority, accounting for 0.5% of the population in Muslim-majority Bangladesh. According to the advocacy group Open Doors, Christians are often subject to persecution such as harassment, sexual, physical and emotional abuse, forced marriage or divorce, house arrest, and abduction. Converts from Islam in particular are blamed for "betraying" their culture and religion.
After escaping to Nepal and studying at a Bible school in the Philippines, Fino came to Japan in 2017, hoping to be free of the fear of persecution. But his hopes were dashed to the ground this month when his application was rejected on grounds that it was not the government but Islamic extremist groups that were threatening him. The rejection letter mentioned that the Bangladeshi constitution guarantees freedom of religion and prohibits discrimination on religious grounds, ignoring many reports showing that the Bangladeshi government gives free rein to extremist Muslim groups and only makes token efforts to suppress their illegal activities.
Mark's blog articles protesting against Muslim extremism, oppression of ethnic minorities, and restriction of free speech in his country place him at risk of prosecution under the Digital Security Act, under which hundreds of writers, journalists, and free thinkers have been imprisoned on vague allegations of publishing offensive or defamatory information online.
Mark's blogger friends have also been forced to seek asylum overseas to avoid a fate like that of Mushaq Ahmed, who died in prison in February 2021 after being arrested under the law simply for criticizing the government's response to COVID-19. Mark could also be targeted by the Rapid Action Battalion, a paramilitary force alleged to be responsible for thousands of disappearances and extrajudicial killings, mostly of opposition leaders and critics of the government.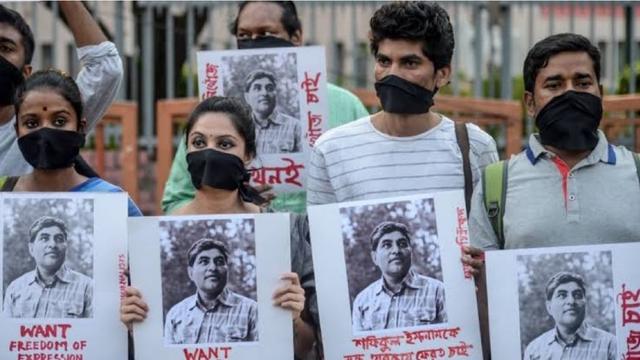 Japan has faced international criticism for its restrictive interpretation of the Refugee Convention. Less than 1% of asylum seekers are granted refugee status. To be recognized as a refugee by Japan, one needs to prove that one is personally recognized and persecuted by the government to the extent that one's life and physical freedom are threatened. A heavy burden of proof is placed on the asylum seeker. Even notarized official documents such as court documents or medical certificates are seldom given any weight as evidence.
Prior to the COVID-19 pandemic, it was not uncommon for rejected asylum seekers to spend years wasting away in immigration detention centers. Many of them suffered physical and mental illness in cramped conditions, receiving little medical attention. A number of suicides and hunger strikes of detainees drew media attention to the wretched conditions in Japan's immigration detention centers.
Though Mark, who is married to a Japanese and runs a successful food catering business, is not at immediate risk of deportation, he is appealing the decision of the Japanese government as a matter of principle. "The world should know about the suffering of persecuted Christians in Bangladesh," he says.